Happy National Bloody Mary Day!
January 1 is National Bloody Mary Day, which is very fitting since the drink is commonly known to be a great treatment for hangovers.
And let's face it, A LOT of people have hangovers after partying on New Year's Eve.
Note: January 1 is also National Hangover Day. Click here for a list of other ways to treat a hangover.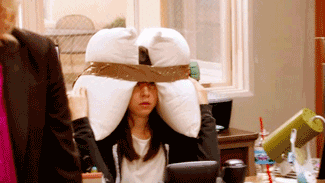 Bloody Marys happen to be my personal fave hangover cure. So, I figured I'd share my own recipe for this glorious occasion.
INGREDIENTS
2 oz. Vodka
1 1/2 cup V8 Vegetable Juice (Original or Spicy Hot)
2 dashes Worcestershire sauce
2 dashes hot sauce
1 tsp. olive juice
1/2 tsp. cracked black pepper
2 lime wedges
1 celery stalk
3 olives
1 toothpick or skewer
1 cup ice cubes
MIXING
Start with ice in a tall glass. Grind black pepper over ice. Add Worcestershire, hot sauce and olive juice. Squeeze juice of one lime wedge. Pour in vodka, followed by V8. Garnish with celery stick, skewered olives and unsqueezed lime wedge.
If you're too hungover to make your own Bloody Mary, you can get one at most restaurants and bars.
Yelp Louisville shared their list of most popular places for Bloody Marys here in Derby City.
Looking for a cheap option? Click here to find out which restaurant is offering $2.99 Bloody Marys all week.
Download the 
Derby

 

City

 

Weekend

 App: Apple // Android